Your Charlotte Home Can Be Sold
Are you a home owner considering the sell of property in the Charlotte market? Have you been in dispair, wondering if it will sell or if you can get a fair price? If so, I have great news to share with you. Your charlotte home can be sold! Regardless of what you have heard, I've found that when properties are in line with the market and the right systems are in place the home will sell everytime.
It has been said, that charlotte is a buyers market, and I'm sure you will agree with that. But what you have not considered is what this can really mean to you as a Charlotte home seller. Generally speaking, the term "buyers market" usually carries with it a negative connotation, at least to the home seller. But on the contrary it should mean that you, as a seller, have more opportunity to sell your Charlotte properties. To put things simply, it means buyers who would not otherwise be lookiing for homes in Charlotte, are indeed lookiing with the intent to purchase. They are shopping and buying because they believe it is a good time to buy, and want to take advantage of the opportunity for home ownership. Interest rates are low and, as it is believed, real estate is on-sale. The fact is that the buyers are really getting what they pays for, and it won't be long before they feel the drawbacks of purchasing in the market we see today. The properties that are on sale, are priced based on their fair market value and reflect the condition, quality and needed repairs.
This is good news for Charlotte home sellers who can correctly position their property and attract these buyers is that there is a larger number of potential buyers. This poses a very positive advantage for you. Properly positioned properties in this market will receive greater attention from buyers, and will cause the properties to sell more quickly. For the Charlotte seller this is a perfect strategy.
Charlotte sellers who understand the sales strategy of retail sales can understand the advantage and opportunity they have by selling now. Retailers have used the on-sale strategy for years to position themselves and attract buyers to their stores. Ultimately, buyers do purchase sale items, but many leave the store having purchased something they did not originally plan buy. This is not a mystery to the retailer, and should not be a mystery to Charlotte home sellers either. In fact, if you give thought to it, you are certain to find that you too have had this experience. Let's look at one such senerio.
Suppose you saw a sales ad in the paper or viewed a sales advertisement on television. Thinking it is a good deal, you go to the store looking to purchase that one advertised item. When you see the item, you are disappointed. It is not the quality, value, or color expected. It has a defect or other unfavorable attribute. While you are in the store looking around, you come across another item similar to the sale item. It's not on sale, but you find it to be of more value, better color, or quality, and so you purchase this item instead. In all likelihood you end up paying a little more for this non-sale item, but your purchase was an item you both wanted and valued as opposed to settling for an item you did not want but was on sale. So ask your self what happened to cause you to purchase something you never intended to buy, and was not on sale?
The answer is that the sales price only motivated you and stirred your interest. From the ad and pictures it looked like a great deal, but when you saw and evaluated the item you were disappointed and determined it really wasn't what you wanted;though the price was pleasing. At the same time you saw another item. This one of better quality, value, and color. While not on sale, it was priced fairly. Rather than compromising your standards of value and quality to get the sale item, you decided to get the item you valued, and would enjoy even though it was priced a little higher. Long story short, as long as an item is more suitable and is not unfairly or exorbitantly priced, it makes all the sense in the world to buy it over something less desirable. As a Charlotte home seller, you should understand that selling your home in this market is no different from this retail sales scenerio. Many home buyers are looking for properties on sale, but will purchase the property they want and will most likely enjoy as long as it is fairly priced and of better quality and value. You simply must know how to make your properties quality and value stand out in relationship to market and price. When you do this your property will sell.
One thing I can tell you, in my many years of experience is that Charlotte home buyers are not just looking for any deal. Rather, they are looking for a deal that is worthwhile and right for their family and situation.
No doubt, price is a strong motivator, and Charlotte home sellers will need to pay close attention to the market conditions. Foreclosures, shortsales and distressed properties will be strong competition in the selling process. However, the Charlotte seller can effectively use negative drawbacks of this market to properly position and sell their properties. Sellers who team up with competent and saavy real estate professionals have an added advantage, because real estate professions have first hand experience and both see and hear the concerns of buyers. They are in the best position to assist charlotte homes sellers in properly positioning their properties, and highlighting property features that will attract the best qualified buyers. Additionally, historical statistics also indicate that properties sale prices are highest when real estate professionals are involved in the marketing and sale of real estate.
As a Charlotte home seller, you have opportunity and can take advantage of this market. Buyers who have decided to buy in this market are faced with draw backs that effect a market inundated with foreclosed, short sales or other distressed properties. For many, it will be pleasantly pleasing, and even a surprise to see your picture perfect, clean, and in good condition property. The quality will stand out and if priced appropriately, the value of less, work, no stress and a smooth closing will be deemed well worth the price.
When you use the market to your advantage, your Charlotte Home can be sold.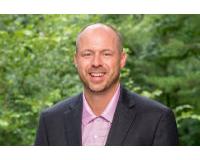 Author:
Scott Wilkinson
Phone:
704-957-0323
Dated:
December 31st 2011
Views:
2,302
About Scott: ...