Staging Your Home to Sell
If you are considering selling your home, you should definitely consult a Staging® professional. National statistics show that 94% of Staged® homes go under contract in 29 days or less. In this market! That's strong. Staging is not decorating. Decorating is the personalization of your home and Staging® is the depersonalization of your home.
Look, we all have things in our homes that are precious and special to us. But those are the very things that can stand in the way of a buyer truly seeing your home. If they get so absorbed in looking at your trophies or your collections, they don't spend time envisioning themselves in your home, then the house won't sell. A buyer can't buy what he can't see. Think of it this way, if you were going to put your car up for sell, wouldn't you have it detailed? Same concept, only your house is the product.
When you list your home, then sell it, you will have to move (that's the goal!) To move, you have to pack. Just think of it as packing early. It is well worth the investment in a POD® or storage unit to get all of the extra stuff out of your home. Out of season clothes, extra dishes and serving pieces, collections and personal photos and usually some of the furniture. (We all tend to have way too much furniture in our homes!) Getting all of this out of the house will make closets seem ample and cabinets seem like more than enough. The buyers aren't there to buy your "stuff", even if it is really nice. They need to see and buy the space. We all know buyers buy based on how a home makes them "feel". If your home feels open and airy and clean, they will buy!
In this market, your home has to sparkle and shine. Otherwise, it is just lumped in with the foreclosures when it comes to price. You want to compete with really nice move in ready homes and new homes. Why do you think builders do model homes? They sell. Almost without exception, any new home neighborhood will have more builds of the model home than any other floor plan. Because people can see how the home will feel with the perfect setting. Don't be afraid that you will have to buy lots of new things, either. Most of the time, staging® can be done with what you have on hand. We just repurpose things and move them around.
Where to start? Find an ASP® (Accredited Staging Professional) Realtor® or stager. They can do a detailed report room by room of what needs to be done. Then you can decide whether you want to do the work or pay them to do it. Realtors are not allowed to charge extra beyond their commission for this service. I have the certification and was personally trained by the inventor of Home Staging®, Barbara Schwarz. As an ASP Realtor, I have access to discounts from everything from storage to paint that I can pass on to you as my client.
Now, understand that staging will not make up the price difference if you are under water on your mortgage, but it will in all cases make your home sell faster and for more money that it would without staging. If you want top dollar for your home in this market, you need to consult a professional. The investment in staging® is ALWAYS less than the cost of that first price reduction! I'm passionate about this because I know it works!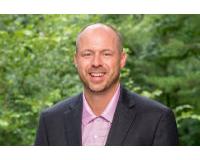 Author:
Scott Wilkinson
Phone:
704-957-0323
Dated:
March 20th 2012
Views:
2,220
About Scott: ...