Pumpkin Spice Bread and feeling of gratefulness
It is that time of year again; Halloween and Thanksgiving have come and gone and that means the holidays are in full swing! This is the time in our lives when the craziness is amped up and it is easy to get sucked into the madness that does not stop on January 2nd. I found myself wondering if I am going to be able to make it through another holiday season after what has been for most people including myself a very challenging year. The answer; YES! Why? Because after everything this economy has thrown our way I am still standing!
What has prompted me to start thinking about all this? A beautiful North Carolina sunny Monday afternoon and pumpkin bread baking in the oven; it is amazing what our senses can trigger. The aroma of pumpkin bread filling my home has made me take pause and think about this past year and what we have accomplished as individuals, business partners and families. So here is an abbreviated list of things I am grateful for:
First of all my family; I have two beautiful children that amaze me and inspire me to push forward and succeed. Watching them grow into the fabulous people they are and are becoming brings joy to my heart.
My mother; (AKA: Mama, a name given to her by Megan because she couldn't say Grand-mommy!) She gives me strength and courage. Did I mention she helps with the kids? A lot! Thanks mom :)
My new business associates; Scott Wilkinson and Ian Corfield of Wilkinson and Associates Real Estate who have the same drive, goals and business philosophy as I do. It is all about providing the best service and taking care of our clients.
My clients; thank you for allowing me the opportunity to work with you and help with all your real estate needs.
My running partner Melissa; she keeps me training for those ½ marathons. Maybe we will graduate to a full next year. Marine Corp?
My middle schools cross country teams! Go Cavs and Fit180! They inspire me to be the best Coach and give me the opportunity to give back to the community. There is nothing like seeing those kids fly across the finish line proud of their accomplishment.
I have realized I have so much to be grateful for and no matter what this economy does it cannot take these things away. It smells like I am out of time; pumpkin bread must be done. Please take some time to think about what you are thankful for and brings you happiness as we go through the holiday season.
Have to go; timer is beeping!
Happy Holidays!
Margie Kiss
Wilkinson & Associates
704-975-9800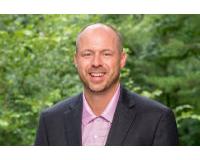 Author:
Scott Wilkinson
Phone:
704-957-0323
Dated:
December 12th 2011
Views:
2,201
About Scott: ...