Now is the time to buy
Two key measures now suggest it's an excellent time to buy a house, either to live in for the long term or for investment income (but not for a quick flip). First, the nation's ratio of house prices to yearly rents is nearly restored to its prebubble average. Second, when mortgage rates are taken into consideration, houses are the most affordable they have been in decades.
But the math is turning in buyers' favor. Stock-oriented folks can think of a house's price/rent ratio as akin to a stock's price/earnings ratio, in that it compares the cost of an asset with the money the asset is capable of generating. For investors, a lower ratio suggests more income for the price. For prospective homeowners, a lower ratio makes owning more attractive than renting, all else equal.
For most home buyers, mortgage rates are a key determinant of their total costs. Rates are so low now that houses in many markets look like bargains, even if price/rent ratios aren't hitting new lows. The 30-year mortgage rate rose to 4.12% this week from a record low of 3.94% last week, Freddie Mac said Thursday. (The rates assume 0.8% in prepaid interest, or "points.") The latest rate is still less than half the average since 1971.
House payments are more affordable than they have been in decades. The National Association of Realtors Housing Affordability Index hit 183.7 in August, near its record high in data going back to 1970. The index's historic average is roughly 120. A reading of 100 would mean that a median-income family with a 20% down payment can afford a mortgage on a median-price home. So today's buyers can afford handsome houses—but prudent ones might opt for moderate houses with skimpy payments.
Houses aren't the magic wealth creators they were made out to be during the bubble. But when prices are low, loans are cheap and plump investment yields are scarce, buyers should jump.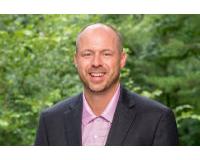 Author:
Scott Wilkinson
Phone:
704-957-0323
Dated:
October 18th 2011
Views:
1,988
About Scott: ...