Moving is about change
Moving is about change. Change may be what you need.
Having a conversation with a friend once about how my life just seemed to be like "groundhogs day". When all I was doing was complaining about everything but I wasn't taking any steps to do anything about it either, staring at the same 4 walls everyday, nothing special, nothing new, same problems over and over, nothing changes. My friend made one simple comment to me, "Have you ever gone to a car dealership and saw a vehicle that you really, really liked, and bought the car. After driving the car, you seem to notice that the car you've never noticed before seems to be everywhere you go, driving down the interstate, parked in every parking lot, and even the same color as the one that you bought. Seems like what happens is "you surround yourself" with the same things, same people, same life. This is the Law of Attraction.
Wanting to defend myself as to how wrong he was and I really wanted to get mad about it, because, WHAT HE SAID WAS TRUE, and no matter how I wanted to argue with him, as to how wrong he was, ….Well, was he?
I moved. Since my family and I moved, all the changes and my new surroundings made such a positive difference in our lives! Even switching schools for my kids allowed them to reinvent themselves. My closet space is free of clutter, because storing things that we didn't need was now taken to the dump. There are several reasons that making changes can be positive:
1. Reinventing yourself, and everyone else in the family.
2. New experiences. Holidays, new friends, new decorating ideas, new surroundings.
3. Letting go of old patterns. Groundhogs day is gone.
4. Being creative. New paint, new decorating, getting excited about your life.
5. A new beginning. New goals.
6. Expenses can be lowered. Perhaps downsizing is the answer, or upsizing, whichever fits your situation.
Remember, that change doesn't have to be permanent. As Ive heard time and time again, "what if I don't like it?" My saying is, "your whole life can change in 5 minutes". There are many obstacles in life, ranging from the issue of the financial burden of moving, to needing resources in helping with the labor, to the fear of change.
My next blog will be about resources. You will find that they are out there….
Consider me for your change,
Stasia Ballinger/Realtor/Broker
Wilkinson and Associates/ERA
704-650-9457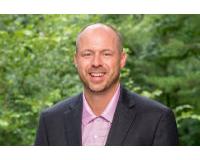 Author:
Scott Wilkinson
Phone:
704-957-0323
Dated:
August 15th 2012
Views:
4,222
About Scott: ...