Lacrosse for Cabarrus County
If you haven't noticed by now, Lacrosse is becoming increasingly more popular across the country. It is a fast paced sport that resembles football, hockey and soccer rolled into one. The residents of Cabarrus County here in North Carolina that have wanted their children to participate in this fast growing sport, have had those opportunities with the Clash Lacrosse League. But the most exciting news for those Cabarrus County residents of high school age boys, is that Clash coupled with the folks at Jay M. Robinson High School to bring the first high school boys Lacrosse team to our area. They have had two games so far and are doing great! The biggest plus is that even though our Cox Mill students do not have the luxury of having a Lacrosse team, Clash and JMR have opened the team up to those boys as well as surrounding other schools. So even if they are say a Cox Mill Charger, you may see these boys wearing their JMR Bulldogs colors the days of their games.
As a home owner in Cabarrus County, I like to see our area keeping up with the times. This is a step in the right direction. Whatever helps our local economy and ellivates our real estate market, is a plus, no matter the arena.
So if you are thinking of moving to Charlotte and the surrounding areas and have a high schooler, you may want to pick an area that is keeping up with the times in regards to the fastest growing sport around. As a parent of high schoolers, any possibilities of scholarships raises my interests. And I hear there are many being given to the boys that excell at this sport.
Congratulations to both Clash and Jay M. Robinson, for having the open minds and capacities to help our area not get left behind! Gooooooooooooo Bulldogs!!!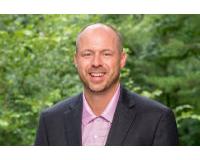 Author:
Scott Wilkinson
Phone:
704-957-0323
Dated:
March 12th 2012
Views:
4,408
About Scott: ...