Good news for Short Sales
Many people already know that there is nothing "short" about a Short Sale. There are currently many neighborhoods across the country full of empty homes that have legitimate offers, but unresponsive banks. On February 17th Senators Lisa Murkowski, Scott Brown, and Sherrod Brown proposed the bill addressing the issue of short sales timelines.
The legislation, known as the Prompt Notification of Short Sale Act, will require a written response from the lender no later than 75 days after receipt of the written offer to purchase from the buyer. The bill will also allow the buyer to be awarded $1,000, plus "reasonable" attorney fees if the Act is violated.
This is good news, especially since the biggest complaint from real estate agents dealing with Short Sales is that they can take four to nine months to complete, and that is simply too long. Many buyers that put in an offer on Short Sales, eventually walk away from the deal due to the long wait and lack of communication from the banks. This is happening too often and the sales could have saved many home owners from foreclosure.
Here in Charlotte, NC it is no different. Our real estate market is riddled with Short Sales. I myself have dealt with many and have seen disheartened sellers who have offers on the table, only to lose the battle to foreclosure simply because the banks are not timely with their responses to the offers. The fact that the government is finally getting involved and they are even offering the buyers some small restitution for the banks slow responses is a good first step. Many things are being put in place to hopefully alleviate the Short Sale to Foreclosure epidemic. Let's hope that the government is more timely than the banks and these bills come to pass quickly.
Until then, if you fall in love with a Short Sale out there, just know that it will take time, a lot of it and you may not end up with the house after all the time involved. However, we are starting to see a lot more successful Short Sale deals, so keep your chin up, you may just get it after all.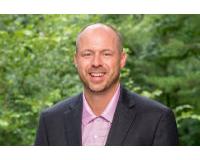 Author:
Scott Wilkinson
Phone:
704-957-0323
Dated:
March 12th 2012
Views:
2,471
About Scott: ...