Dont bring a wet blanket
We recently acquired a new real estate prospect via our website www.thecharlotterealestateteam.com . She appeared to be, by all accounts, a very nice person. I had a pleasant first conversation where I answered several real estate and mortgage questions of a common nature. This was followed by a second equally pleasant talk about the specifics of her needs and wants, her motivation and of course her time frame and availability. The second conversation was going well when my new potential client asked me to briefly speak to her friend who had some questions of her own. Of course was my response, after all this was not uncommon especially since her friend informed me she was a former Realtor from Florida (red flag). The friend proceeded to ask me if I intended to have my new prospect (her close friend) sign a Buyer Agency agreement and I responded, ideally YES! As a fella that's driven around the real estate block more than once, I always attempt to have a potential client I deem serious, sign a Buyer Agency agreement. This tells me that the person is as committed to me as I am to them and that I take my profession seriously. This is not to say I won't work with a verbal agreement but I prefer not to do so. She replied great! I told my friend that's a sign of a true professional to which I replied "bless you". Now, I have no problem taking a friend or family member on showings with a client so long as they are there for positive moral support or offering intelligent feedback… this friend, we were soon to find, was not.
Since I was involved with another client, it was left to my wife and real estate partner Lisa Martin to entertain the showings for our new client. Lisa and I were unaware of the friend's intentions until the first showing and upon entering the house, the cat was out of the bag and the Jersey was out of the mouth. "I just want to let you know that my job here today is to point out EVERYTHING I find wrong with these houses"! …was this woman's battle cry and as she strapped on her sword and microscope as she went to war on the first house. Clearly, Lisa and I have been on numerous showings where we have had to deal with the "anal buyer" and that's OK, after all I was the same way. However, it's one thing to be critical about any given house; it's another thing entirely to blow it out of the water for the sake of doing so as this person did (and she wasn't even the buyer). This so called friend went so far as to say of the first house that the AC unit was too small and will have to be replaced (on a seven year old house). It was at this point that Lisa had to put her foot down and stand her ground having endured thirty minutes of a verbal demolition of this home which by the way our client had already been to… twice! Having looked in the windows, spoke to the neighbors and driven the area, our client loved the place before 'Adolf' arrived. Now Lisa is a real people person and a very patient person, Lord knows if you're with me you have to be…but it was ON. Lisa simply pointed out that there are not only building codes that have to be adhered to upon construction concerning HVAC but that the only way to draw a logical and educated conclusion was to see what a home inspector had to say. This prompted the know-it-all retaliation from the so called friend until Lisa had to diffuse the situation, not wanting to stress out the potential buyer. The rest of the showings took a similar course.
If either one of us had known that this person was on a mission to sabotage her friends dream of owning a new house we would have saved a lot of time (it wasn't like she had a her own condo coming on the market that she wanted her friend to buy…oh wait, she did). It turned out that not only was the friend never a Realtor but that we were not the first agents to take the duo out. Now we cut our losses and learned a valuable lesson, our former client however, has more to learn. If one goes on a date and has a friend along that points out every flaw in her date and even inventing a few, there will never be a second date much less a marriage down the road. Although a blanket is there to protect you and keep you warm, when it's a wet blanket, you will always be left out in the cold.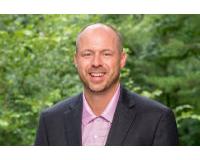 Author:
Scott Wilkinson
Phone:
704-957-0323
Dated:
August 21st 2012
Views:
4,283
About Scott: ...